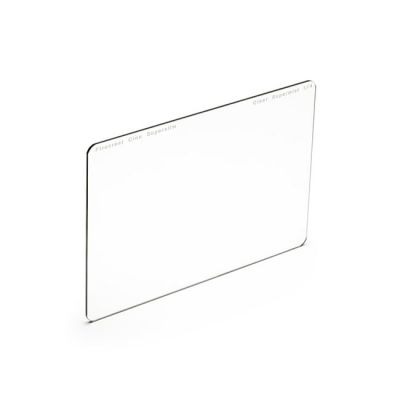 Tokina Cinema Firecrest Cine Superslim 4x5.65 Clear Supermist 1/4
by Tokina MFG# TO-FCCS4X5QCLRSU
Tokina Cinema Firecrest Cine Superslim 4x5.65 Clear Supermist 1/4
Formatt Hitech launched the Firecrest Cine Superslim IRND filters, bringing the lightest and thinnest 4x5.65" cinema filters on the market. These revolutionary products could be used in a custom frame with existing ARRILMB standard Matte Boxes and by themselves in clip Matte Boxes such as the Bright Tangerine Misfit Kick or even the Small Rig compact Matte Box, a photographic filter holder.
The product quickly became the go-to filter for rental houses and individuals and became Formatt Hitech's fastest-selling new product.
Following this success, Formatt Hitech has introduced a range of industry favourite Supermist Filters and added more creative options for filmmakers. In addition, the thin size means that a diffusion filter and an IRND can be stacked in the same frame, saving space and removing ghosting when traditionally stacking filters.
Firecrest Cine Superslim is the most affordable system for filmmakers using format Hitech. Despite this, every filter is handcrafted in the UK using the highest quality Schott b270i optical glass and undergoes our unique bonding, lapping and polishing techniques giving extreme resolution and unrivalled protection to your filters.
The 2mm thickness saves you roughly 50% weight over a traditional 4mm filter which is ideal for use on Drone, Gimbals and other weight-restricted applications.
Available in densities 1/8th, 1/4