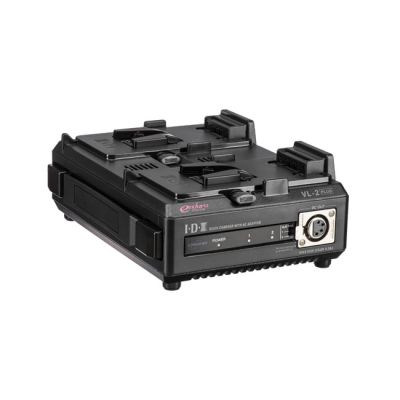 IDX 2-Channel Sequential Charger with 60W Power Supply
by IDX MFG# IDX-VL-2PLUS
IDX 2-Channel Sequential Charger with 60W Power Supply
The lightweight and durable VL-2PLUS delivers sequential 2-channel charging with unrivalled high speed and reliability, with the advantage of an integrated 60W power supply. Like all of our VL Series, the VL-2PLUS is a multi-chemistry charger for both Li-ion and Ni-Cad battery types.
 
Tech Specs
Input Voltage:

AC 100-240V 50/60Hz

Power Consumption:

140VA max

Quick Charge Current:

Li-ion: 2.3A

Ni-CD: 1.9A

Quick Charge System:

Li-ion: Constant current/Constant voltage

Ni-CD: Constant current

DC Output:

60W max

Operating Temperature:

32°F ~ 104°F

Dimensions:

5.94(W) x 3.11(H) x 8.35(D) inches

Weight:

2.09 lbs approx.