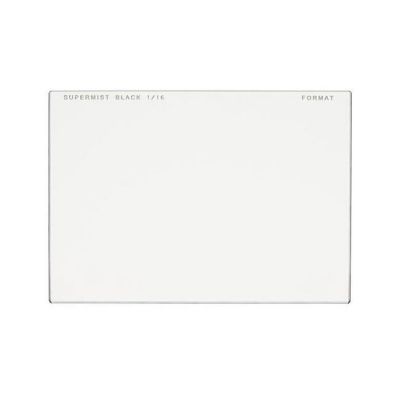 Tokina Cinema Formatt Hitech 4x4'' Black Supermist 1/16
by Tokina MFG# TO-BF4SBLKSU
Tokina Cinema Formatt Hitech 4x4'' Black Supermist 1/16
Black Supermist is a contrast reduction filter made from small dark color particulate slightly larger than most pixel sizes and bonded inside the filter. The light path is diffused creating a reduction in fine detail and contrast.
The Black Supermist softens the fine detail and reduces the contrast but is more subtle than a Clear Supermist with less raise of contrast in shadow areas. It still has the same effect of causing lights to bloom and halate depending on the density of the filter.
This filter will create a film-like look in camera without the need to adjust in post production.
Available in densities of 1/16, 1/8, 1/4, 1/2, 1, 2.